- What is Refuel? -
A Family Friendly Christian Festival
Filling Station Scotland
is inviting christians from all over the UK and abroad to come together for a summer family festival upon the wonderful grounds of Gordon Castle Estate, on the banks of the River Spey, in the Scottish Highlands from Monday 23rd July to Saturday 28th July 2018.
With worship leaders and guest speakers coming from all over the world, refuel18 is ready to welcome families, churches, youth groups, home groups, campers, glampers, motorhomes, caravaners for a week of Encounter, fun and inspiration in His name.
- Venue Info -
Venue Facilities
Compassion Cafe
Tearfund Cafe
Transformation Centre
Market Place
Open Doors cafe
Walled Garden & Restaurant
- Line-up -
Our Guests Include...so far!
- News Feed -
Latest Refuel News
Speaker announcement! The Refuel18 team are thoroughly delighted to welcome Jackie Pullinger to next years Refuel gathering! Jackie needs very little introduction – author, reformer, activist, evangelist, missionary, teacher...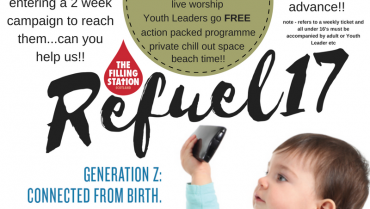 Refuel17 is well attended by adults but the team have catered for more teens than are currently signed up. We have an amazing team from Josiah Venture and Message Trust Scotland, a huge marquee just for them and a great programme planned for the...