SPIRITUAL LEADER / JUSTICE ADVOCATE / COMMUNICATOR / PEACEMAKER 
Her aggressive compassion has served people firsthand in countries all over the world. From establishing justice departments and church plants, to launching global anti-trafficking initiatives, to creating new initiatives to mobilise people towards transformational spiritual life. Danielle trains, advocates, and inspires people to live differently through initiatives like: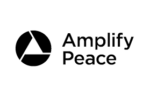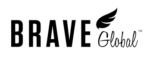 Her next book will release in February 2020. "Better Together: How Women and Men Can Heal the Divide and Work Together to Transform the Future", her podcast is listened to by thousands globally, and closer to home, she's on the teaching team at The Meeting House. 
Currently based in Toronto, Canada, Danielle is the proud mom of 3 boys, wife to Stephen, and as an enneagram 7, has been affectionately called the "ambassador of fun". 
@daniellejstrickland 
@djstrickland 
/DanielleJStrickland 
The Danielle Strickland Podcast 
CONTACT / Kerry at admin@boundlesscom.ca 
Copyright © 2019-20, Danielle Strickland. All rights reserved.